Let's take your marketing to the next level.  It's time to Go Nuts.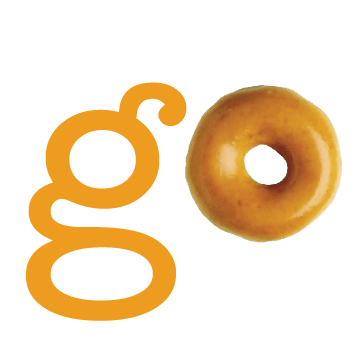 You've  finally  found the right marketing company for your small business!  

that rocks!
It's high-time you found a marketing company on which you can trust and depend; one that isn't going to charge you a ridiculous price for something that you don't even really need; and one that really understands your business and your best assets.
Here's the deal:   We understand what it's like to be a small business – because we are one, too.  That means we totally get how important it is to find a company that you know has your back. We aren't going to charge you an arm & a leg – and then disappear!
Not only that, but we truly want you to gain customers and grow as a business – because we want to do the same!  When we show you how much we rock,  you'll tell your friends, and they'll tell their friends.   So good business means more business all around.
Dependable  •  Trustworthy •  Affordable
It's really that simple.
Our Small Business Marketing Solutions
tailored to meet your company's needs
Click on the  +  to learn more. 
Consultation
Developing a strategic marketing plan for your small business is essential to ensuring you aren't wasting money and time.
We will build you an all-inclusive marketing budget tailored to your company's specific needs.
We create a comprehensive marketing plan that includes a variety of marketing and promotion strategies to drive leads and sales.
We track the results of each marketing campaign and effort to make sure you are using your marketing dollars wisely.
We work with you every step of the way, helping you get the best results from your marketing efforts.
Website Design
Every small business should have an online presence.  It helps verify your existence to customers, and allows you the opportunity to showcase your professionalism and expertise.
Even if you have built a strong business on word-of-mouth marketing, a website can provide easy access to your contact information, show potential clients your portfolio of work, and establish your business' value and credibility.
We will create for you a website that gets your name in front of potential clients, drives leads and increases your business.
Hosting & Maintenance
We offer low-cost, monthly Hosting Packages which provide:
Hosting
Security Updates
SEO maintenance
Website Updates
Branding
Your brand is your company's personality, voice and style.
Colors, themes, slogans, fonts and logos all make up your brand.
We will maintain continuity throughout all of your marketing efforts to ensure that your brand is present and that your company's personality shines.
SEO
Search Engine Optimization (SEO) is how your customers find your business online.
In an endless sea of Google search results, SEO is what keeps your business afloat.
We will implement an SEO strategy and ensure that your business stands out from the competition.
We have the tools to track your web traffic and make the necessary adjustments to maintain your site's position at the front of the pack!
Print Materials
Rest assured knowing that all of your materials will beautifully showcase your company's branding and personality.
Brochures
Newspaper Ads
Magazine Ads
Business Cards
Post Cards
Tri-folds and flyers
Door Hangers
Skywriting (Just checking if you're paying attention.  If you want this, we'll make it happen though!)
Logos & Graphics
Your logo is the customers' first view into your business.
Whether your logo needs an update or you're starting from scratch, we will work with you to create a catchy and memorable logo that fits your customers and your brand.
Social Media
Social Media has become a force for small businesses.
We can set up and manage your social media platforms.
Facebook, Instagram, Twitter, YouTube, Pinterest, and more.
Experiential
The best way to get your brand in front of consumers is to… get your brand in front of consumers!
Experiential Marketing puts your brand or product in the hands of consumers for them to touch/smell/feel/try your brand in real life situations.
Small business marketing doesn't need a big business price tag.
Jason
Isn't it time to take your small business marketing to the next level?
Go Nuts Marketing is here to help launch you into the next dimension.