Website Design and  Hosting Packages
Getting a new website is "Easy as Pie".
"Look out internet – here I come!"
Smart Business Owner
STEP 1:  
Choose a Website Package that fits your company's needs and budget.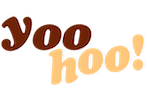 Includes:
Contact Form
Your logo and colors
2-3 of your images
YooHoo!  We're Here!  Take a look and get in touch!
How do I know this is for me? 
You're ready to have an online presence, but you don't have a lot of information to share.  You want your clients to be able to contact you. You know that having a website helps validate your business.
What will I get with this website package?
A simple, responsive webpage that will validate your business' existence and provide an easy way for potential clients to reach out to you.
What will I need to provide?
Send us your logo, a few photos and some basic info.  We do the rest.
Intermediate
Package
$895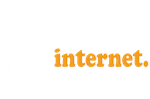 Includes:
Contact Form
Multiple pages
Personalized email
Photo Gallery / Portfolio
Hi Internet.  It's me, and I've got something to share!
How do I know this is for me? 
Your customers need to learn a bit about you.  Whether it's your portfolio or your menu, you need your website to be a source of information.
What will I get with this website package?
A full-service,  responsive webpage that will show off your company's products and/or services.
What will I need to provide?
We'll need your branding elements – logo, taglines and colors.  Plus, we'll need details of what you want to tell your potential customers – your projects, your menus, your images.
Advanced
Package
starting at $1295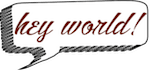 Includes:
Multiple consultations
Custom design
Professional content
Photo editing
Advanced features
Hey World!  Get comfortable, you'll want to stay a while.
How do I know this is for me? 
You have a good amount of information to share with your customers, multiple image galleries, menus, or locations.  You are a well-established business, maybe one with an existing website, but you are looking to take things to the next level.
What will I get with this website package?
A unique custom-designed website with tons of options.  You want it, we'll build it!
What will I need to provide?
We will work closely with you along the way to gain a complete understanding of your business, your brand and your direction.
We will build you the website that you envision!
All of our Website Packages Include:
Responsive Design:  Your website will adapt to any screen size on which it is viewed.
Security: Hack protection, Malware Scan, Anti-Spam.  Basically, we'll keep your site safe.
Logo/Color Matching:  Your website will be designed to match your company's existing branding.
STEP 2:  
Choose one of our low-cost monthly Hosting Packages which provides Hosting, Security Updates, SEO maintenance and Website Updates. 
Basic Hosting
$9.95/month 
Yearly discount price: $99.95/year!
Better Hosting
$29.95/month 
Website hosting
Website maintenance and security updates
Simple content revisions
ex: update images, upload new menus
Best Hosting
$99.95/month 
Website hosting
Website maintenance and security updates
Extensive content revisions
ex: build a new webpage, add a blog post
Step 3:
It's time to showcase your small business to the world.  
Let's get started!
What does all of this mean? 
Hosting:  Let's say your website (and all of its information) needed a place to live.  So, GoNuts Marketing offered to host it.  We give it and all of its belongings a secure, cozy place to stay.  Then, whenever your website's guests want to come visit it, they can find all your information in one tidy place where we've stored it all.  That's "hosting", in a nutshell.
Website Updates:  Occasionally, you'll need to change something on your website.  It's natural!  New menu items, new store hours, new portfolio images, etc. This is where some companies will gauge you – charging you lots of $$ for simple edits.  Not us!  We are here for you – and for your ever-changing business.
Security Updates:  We make sure your website is protected with the latest security system.  This is necessary to make sure your site doesn't get hacked by creepy little robots. Google hates those robots, and if it senses them on your website, your Google ranking could suffer.  Plus, your website could get shut down.  We don't want that!  We make sure that your security system is kept up-to-date, and that it is catching all those little robots and destroying them.
SEO Maintenance:  Even a simple website should rank with Google.  Sure, it can take a little more $$ and time to get that ranking to the top – and maybe that's not what in your budget right now.  BUT – you DO want to make sure Google can find your website and so can your potential clients.  We've worked with companies that paid thousands of dollars for a website, and it turned out they were never even registered with Google. That meant, they wouldn't have shown up if someone was just looking for them online.  WHAT?  Does this sound like gibberish?  Then you've come to the right place.